Hold onto your shopping bags, practice your lifting technique, and loosen up those card swiping fingers because Black Friday is just around the corner. That's right, the infamous day of doorbuster sales and all-out shopping mall brawls is back!
Black Friday shopping is all fun and games, until someone sprains an ankle trying to dive for the last flat screen TV. At vybe urgent care, we care about your health and well-being. So, if you'll be hitting the stores this year, we have some tips on how to get through the day unscathed.
Put Your Biceps to the Shopping Bag Test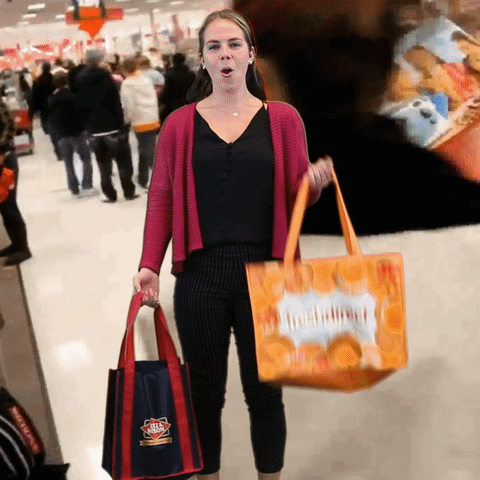 Shopping bags can be heavy! Don't look like a total wimp trying to drag your goodies home in a huff. It's all in the arms, so let's cut to the chase. Bicep curls or bust!
Throw some bricks in a bag and get to lifting. Okay, maybe not bricks. But, you get the picture — your body will thank you later!
Deadlift a TV to Build Core Strength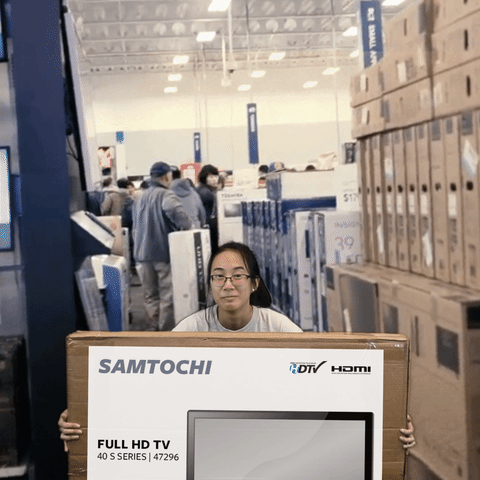 What better way to practice hauling a new TV home than to practice with a real one? Cruise by a tech store before the big day and get your hands on the biggest TV box you can find. It may take some time to build up the strength, but practice makes perfect.
For bonus preparation, try lunging or squatting with the box. What do you have to lose? Go big, or go home empty handed!
Practice Your Hurdles to Stay Limber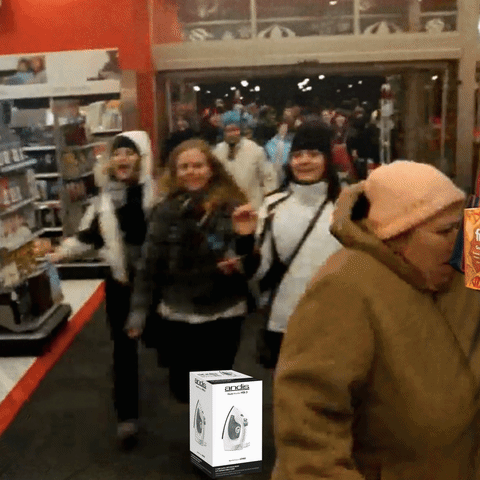 When prices go low, we go high. And by high, we mean "hurdle over those boxes to get to the discounted bedding in aisle 9 kind of high.
You never know what obstacles you may need to leap on your chaotic shopping spree, so you better get limber before you head out on Black Friday. Grab a friend and practice your ninja skills — believe us, you won't want to pull a muscle in the middle of the store.
Reflexes are Everything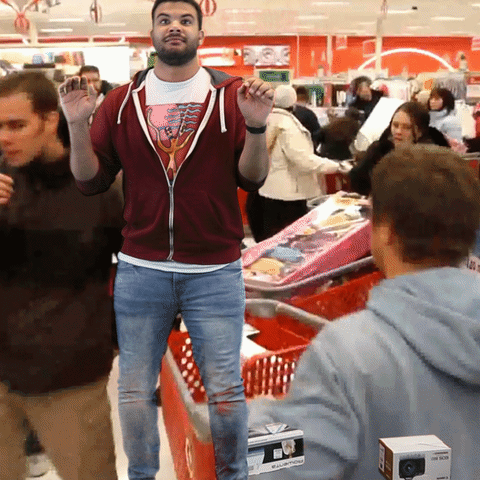 On Black Friday, things can get a little crazy consdering all of the clothes, flying toys, and loose change being thrown around. Not only will you need your quick reflexes to protect your noggin, but you'll need them to snag whatever's on your wish list.
How can you prepare? It's simple. Have a trusted friend toss some objects at you from across the room, Mulan style. Once you have sharpened your reflexes, you may just be ready to hit the stores.
Sure, Black Friday can get hectic (and scary at times). But, don't forget to stop and have fun during all the madness! When we say stop, we don't literally mean stop moving unless you're trying to get trampled.
Should you find yourself scuffed up from all the holiday hullabaloo, you know where to find us! Our team of medical professionals are here to take care of your urgent care needs, seven days a week. At vybe urgent care, you'll feel better as soon as you walk in.
FIND YOUR VYBE